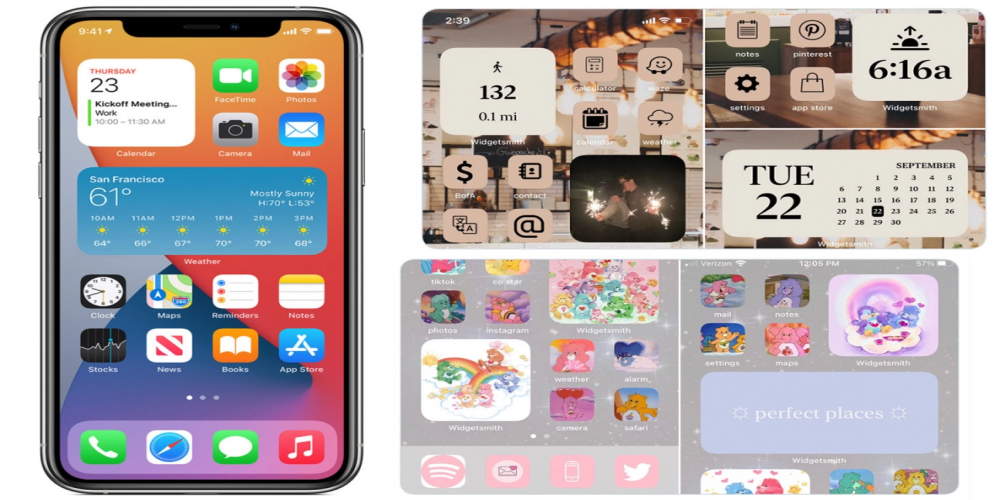 Do you want to make your iOS interface prettier? We'll tell you how!
Icon of Style
The iOS 14 update gives you unprecedented freedom. You can customize its looks, to an extent, of course. And one of the coolest things to do is to get creative with your screen wallpapers and icons.
Let's dig in!
To customize icons in iOS 14 — this includes all of its patches — we need to do the following:
Tap on the Shortcuts application (it's already on your iPhone).

You'll see a + icon there — tap it.

Then choose Add Action.

Now tap the Choose button.
This will allow you to select an app to customize: Facebook, Pinterest, Shazam, Signal, Roblox and whatever you have installed. So, choose one.
After you've chosen an app:
Tap the three-dot menu (top right corner).
Write in the new name for the icon under the Home Screen Name.
Search for a snazzy picture to give the icon a new look.
Finally, tap Add.
But where can you find new and chic icon designs? Well, Pinterest is one of the hubs where a stash of those is available for free. You can also try Dribble, Findicons, Icons8, Material Design, and so on.
If you're a purist at heart and want your phone's UI to be completely original, you can try designing your own icons. Tools like Adobe Illustrator for iPad are a perfect solution. Also keep in mind:
The icon dimensions for iPhone are 180px × 180px (60pt × 60pt @3x), 120px × 120px (60pt × 60pt @2x).

You color choice should be as simple as possible.

Don't use photos.

You can't put text on an icon as it creates clutter.
Check these tips on icon design for more info. It's a great way to unleash your dormant creativity, by the way.
If you also search for a way to organize your apps more efficiently, you can group them by folder. Press on an icon for a sec and then drag it to another app's icon.
It's best to organize them according to a specific team. For instance, if you have apps like SuperVHS, VivaCut and Filmora, a single folder for them can be called Video Production.
Apps You Might Like
Speaking of aesthetics: there are some apps that can can make your iOS shine in new colors. Plus, they do the work for you — a lazy designer's dream.
Launch Center Pro allows you to do the same stuff that the Shortcuts app does. Only it's a bit quicker. Plus, it has a native icon composer, in which you can design your own icons while having no special skills.
Widgetsmith is an app that you gives more control over the widgets. You can tweak such parameters as size, color, and font. All this is available via Edit Home Screen.
If you don't know where to find inspiration, check this collection. There are also various themes dedicated to the home screen aesthetics: minimalism, pixel art, business and even a spoof style that parodies early 2000s design with race cars, guns and blings.
A little nuance: after you finish customization, there will be two icons of the same app. Don't delete the initial icon, as it will remove the app in question from your gadget.
Instead, move it to the App Library or create a folder — titled Oldies or something — where they'll be stashed.