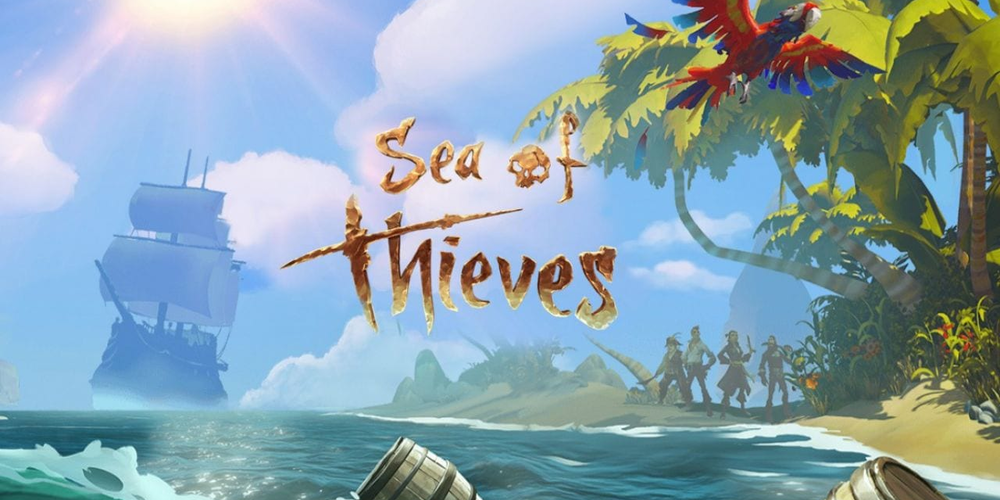 Get ready to raise the Jolly Roger, as the legendary adventures of Monkey Island in Sea of Thieves are nearing their grand finale. The developers at Rare have officially confirmed that the third and concluding chapter of the beloved Monkey Island series will be launched on 28th September. This epic ending not only promises to bring closure to the thrilling Sea of Thieves' Monkey Island saga but also paves the way for the much-anticipated tenth season of the game, set to begin on 19th October.
The Legend of Monkey Island adventure in Sea of Thieves began in July, embarking players on a magical journey to Mêlée Island. The narrative ingeniously used the mystical power of the Sea of the Damned to transform Guybrush Threepwood into the most formidable pirate around. The first episode was a nostalgic homage to the point-and-click classic, expertly capturing its magic while also adding its unique twists. The second part, released last month, brought a refreshing change with its open-ended structure, raising the stakes and the excitement.
The final episode, named The Lair of LeChuck, promises an unforgettable journey to the splendidly reimagined Monkey Island. Players can expect an array of breathtaking locales, from lush jungles to lava-filled catacombs. A sneak peek in the latest Sea of Thieves news update reveals a glimpse of the spectacular island at the 4:49 mark. Fans of the game have every reason to be excited about this meticulously crafted world and the adventures it holds.
Following the conclusion of the Monkey Island series, a Community Weekend is scheduled from 30th September to 2nd October. Players can look forward to a rewarding experience with boosts in gold, reputation, renown, and allegiance. This is especially useful for those still striving to reach the top levels of Season 9's battle pass. Moreover, two small yet noteworthy additions have been teased for the upcoming season: multi-coloured bandanas and rowboats. One particularly exciting feature is that Captains will also be able to save rowboats to their ship, a feature players have been eagerly waiting for nearly five years.
In conclusion, the stage is set for an epic finale of the Monkey Island adventure on 28th September, swiftly followed by the start of a brand-new season on 19th October. More details on the upcoming season will be revealed in a livestream on 21st September at 4pm UK time. So, get ready to set sail on a glorious adventure, for the Sea of Thieves is about to get even more thrilling!