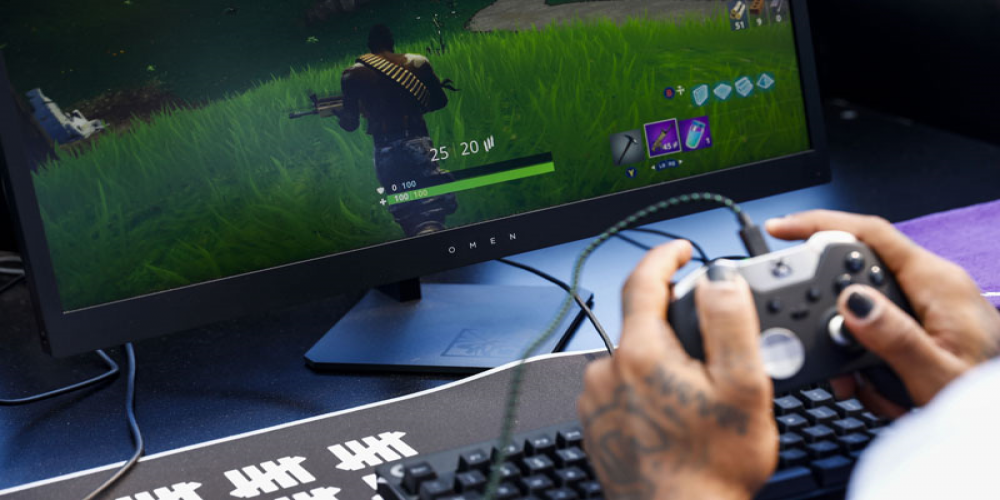 Anyone who's using PS4, PS5, or PC will not be able to enjoy brand-new motion controls in Fortnite. Gyro controls are not something new. They have previously been implemented in Nintendo Switch and some Android games; however, these new gyro controls that are coming to PC and PS4/5 are a lot more robust and feature a new option of using a flick stick.
When using gyro controls, you can turn your Fortnite camera by tilting your controller in various directions. This means that by combining regular stick aiming and camera tilting using your controller, you will be able to greatly improve your accuracy in Fortnite. Epic Games have been in close collaboration with Julian Smart to ensure that flick stick can be used to quickly flick the camera in various directions, which previously could only be done by using a computer mouse.
Players will also be able to choose from a variety of different gyro modes that will allow them to decide whether they want to use gyro just to aim sniper rifles or turn it off completely during the building mode.
This ability to customize your gaming experience is bound to appeal to veteran players and new newbies alike. Currently, Epic Games has released a comprehensive list of tips for installing and customizing your gyro controls. Keep in mind, however, your aim assist will be turned off every time you use gyro controls since it would be too powerful to allow users to use aim assist and gyro controls together.
DualSense and DualShock 4 are fully supported by the new gyro controls. Nintendo Switch users will be able to continue using their Pro and Joy-Con controllers. Android players won't need any additional controllers aside from their smartphones to use this feature.
What are your thoughts on gyro controls? Do you think they will make Fortnite more exciting? Tell us what you think about this and share this article with your friends!