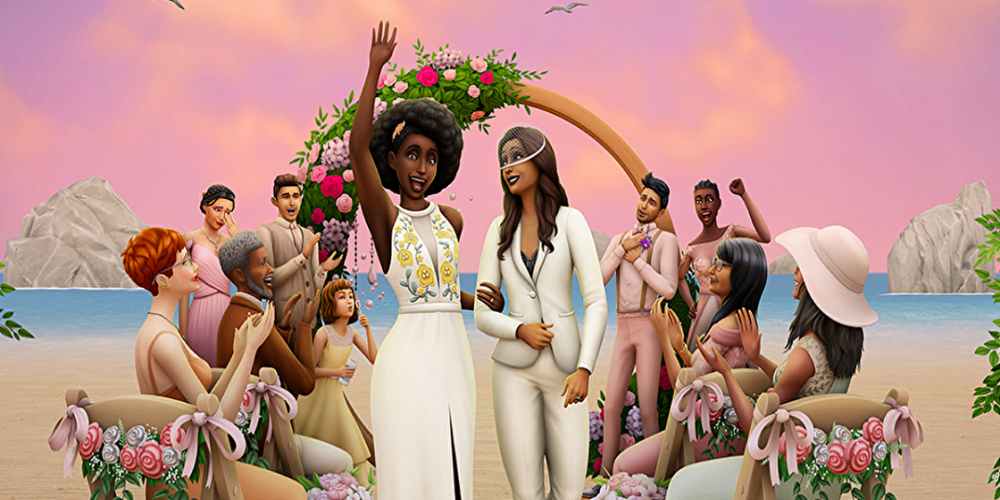 The new kit DLC is dedicated to your favorite job in The Sims, which is decorating. It is called "Décor to the Max." The kit will be released on March 21.
Electronic Arts together with Maxis announced the new DLC kit for Sims 4. It is going to arrive for the fans around the world. While Sims 4 already had numerous DLCs, fans are still excited to see something new. Developers continue to amaze them with more items, new events, advanced options. This time it is called "Décor to the Max" and is a dream come true for everyone who prefers maximalism in design.
Fans will be able to check the new kit on March 21. It was created for consoles and PC. According to the official news, the kit is stuffed with a wide range of wallpapers, knick-knacks, furniture, and more surprises. While the kit is not the new mode and is considered to be the smallest DLC unit, fans are excited about them. Usually, they are dedicated to one topic, like this one, which can contain numerous great stuff, including rare collectibles.
The official page of The Sims on Twitter offers to explore more eclectic pieces and different patterns together with your Sim. You can change the look of your house as much as you want. The image shared by EA reminds us of jungles and bright colors you may need after the long winter. Prepare yourself for unusual matches in the décor.
While the price was not yet announced officially, we believe it will be somewhere close to $5 as always. Kits have similar prices usually. Fans expect to see new information appear during the next week since the new kit is coming soon. Last month the EA released a whole pack called My Wedding Stories. You can still find it at any official store.
Do you want to buy the new kit? Do you want to redecorate your Sim house? Express your thoughts about it in the comments below.