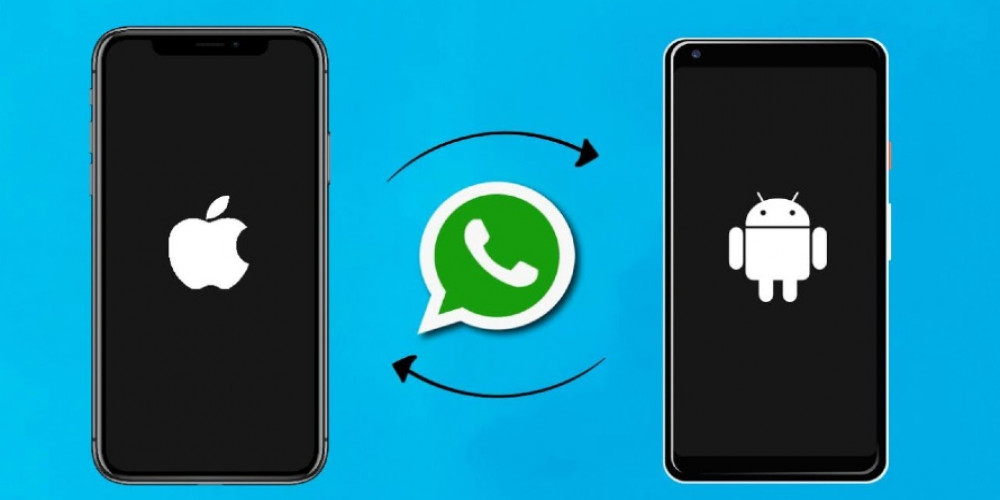 The most scandalous thing about WhatsApp, the most popular messenger in the world, is that in more than a decade it did not offer an official way to transfer chat history across system. It's okay if you replace your iPhone with a newer iPhone, or switch from your old Samsung Galaxy to the newest OnePlus, within Android ecosystem. But what if you jump from Android to iOS?
The problem would not exist if WhatsApp had its own cloud for storing chat logs and attachments. But as it uses iCloud on iOS and Google Drive on Android, there have to be third-party solutions. And there are, at least if you switch from Android to iPhone. It involves a PC and some time. But once you do it, you will have your history backed up to your iCloud as regularly as it used to be on Android, and vice versa.
Bringing WhatsApp History from Android to iPhone
So, what you need to complete a transfer includes:
Your old Android phone;
Your new iPhone;
Data cables for both phones;
A PC or Mac connected to the Internet, with two available USB ports;
An application named AppTrans by iMobie.
So, the first thing to do is download the application for your platform. iMobie offers AppTrans for both Mac and PC, offering you the right version as the website detects your platform. The installer is under 5 MB, but actually it downloads more data from the Internet, so make sure you have some free space on your drive, for both the app and the data archive from WhatsApp.
Run the installer and install the app. After that, it will launch automatically. So, you can select from which phone you transfer the data. Then just click "Transfer Now". And wait until your data is transferred. Voila!
NB. If you want to switch from iPhone to Android, it's about the same.