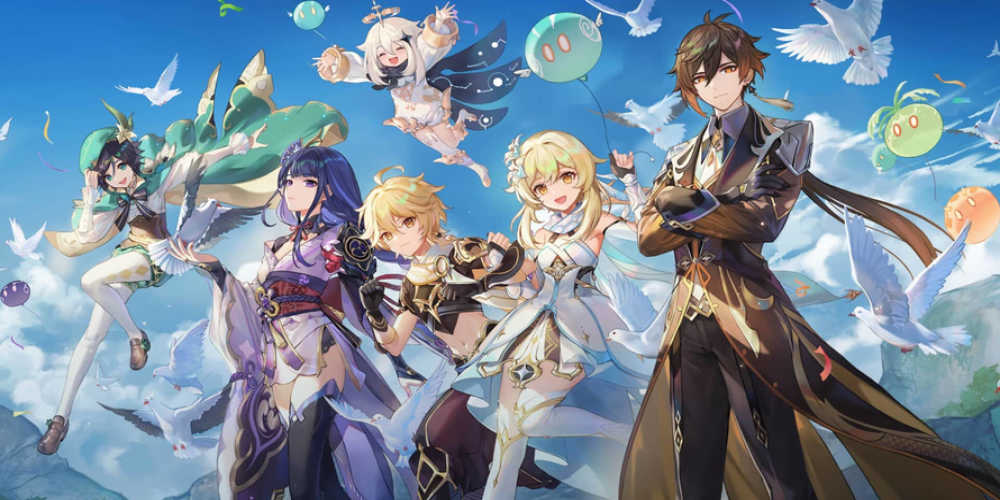 The upcoming Genshin Impact 2.7 update is postponed. This follows from the tweet posted by the official account of the game by HoYoverse (formerly miHoYo). Originally, the update was scheduled on May 10, but because of some unspecified reasons, the players will have to wait a little longer. How much longer? It's not known so far.
Genshin Impact, an incredibly popular JRPG by a Chinese developer Hoyoverse, is (among all) known for its substantial updates that always add a lot of new content. The updates are released rather frequently, so there was no wonder there have already been three of them in 2022. Each of them brought a new region to explore, new playable characters, and lots of new quests. The same is expected from the 2.7 update, which will bring two new characters (Yelan and Kuki Shinobu) and probably a new boss.
Yet it won't arrive on May 10 as it had been said before the delay was announced. The reason of the delay isn't addressed directly. But it's logical to suppose that it has something to do with the heavy lockdown imposed on Shanghai where a new threat of COVID-19 was detected by Chinese authorities. The city was effectively paralyzed, and so were the offices of HoYoverse located there. This may be the reason why the work takes more time than planned.
Even despite that indefinite delay, the developer still plans to release the update rather sooner than later. The new release date hasn't been announced yet, though soon it will. Fans can find consolation in the fact that previous updates were quire rich in content. So they can spend more time grinding for crystals (the in-game currency) and prepare to spend them on new content as soon as it arrives.
Have you been anticipating Genshin Impact 2.7? What else do you hope to see there? Let's share our hopes and expectations in the comments!