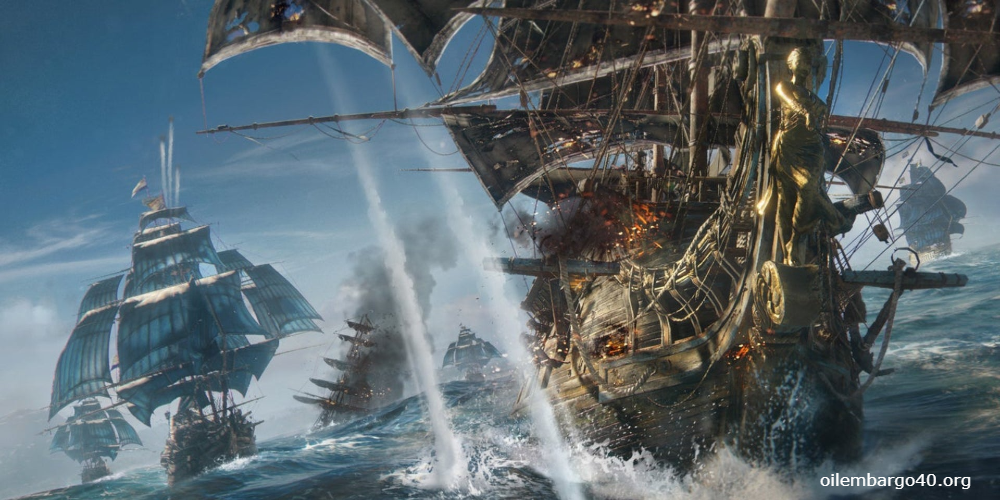 Ubisoft's upcoming high-seas piracy game, Skull and Bones, has been in development for what seems like an eternity, with numerous delays pushing back its release date repeatedly. To make matters worse, the game has received less than stellar reviews from critics who have been able to get a glimpse of it. However, according to Ubisoft's chief financial officer, Frederick Duguet, an improved product version exists, which the public has yet to see.
During a recent financial call, an investment analyst asked about the projected sales required for Skull and Bones to turn a profit, considering the game's prolonged development time. However, the analyst also voiced concerns about the reviews the game has received, stating that they don't look particularly strong.
While it's not uncommon for game developers to keep certain aspects of their games under wraps until they're ready for a full reveal, Ubisoft's decision to keep an improved version of Skull and Bones hidden from the public seems like an odd move, especially considering the game's rocky development history and negative reviews.
So, what does this mean for the future of Skull and Bones? Ubisoft is no stranger to delaying game releases to ensure they are of the highest quality, and they may be taking the same approach with this product. It's also possible that the company is waiting for the right moment to reveal the game, perhaps during a major gaming event, where they can showcase the improvements made.
It remains to be seen what the improved version of Skull and Bones will look like or when the public will see it. However, it's clear that Ubisoft has something up their sleeve, and they're confident that it will change the negative perception many gamers and critics currently have of the game. Only time will tell if the company's strategy will pay off, and if Skull and Bones will finally set sail with the wind in its sails.