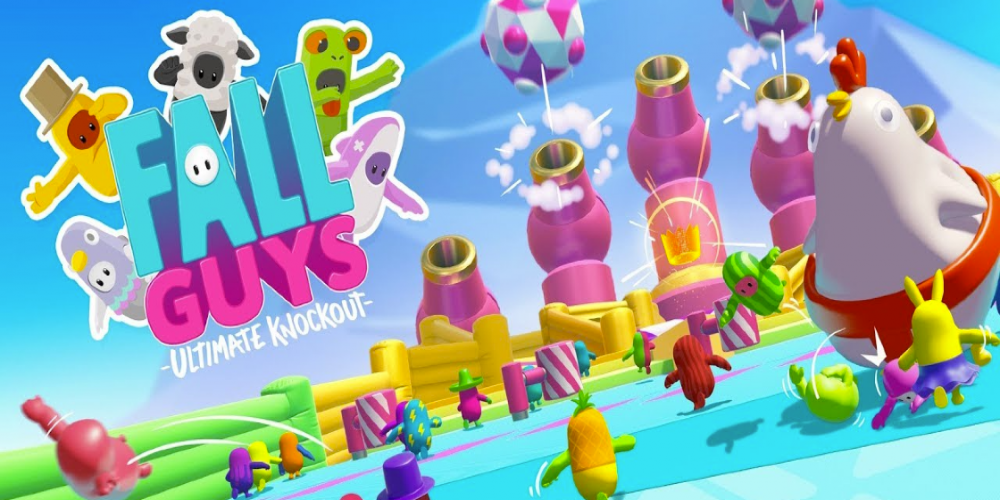 Fall Guys has had its own wave of fame recently, but surprisingly the talks about the game have subsided lately. It brought an amazing new experience for competitive multiplayer enjoyers, right now it is available to buy on Steam. The developers keep on adding features like additional levels, skins, and cosmetics. Each Season has its own unique theme, that brings a fresh look to the game. And actually, due to the launch of Season 6, the developers are going to have a huge live stream, which people can visit to find out more about the game.
The official Twitter account for Fall Guys announced that on the stream people will be able to see cinematics and gameplay trailers, some rounds of Season 6, and the Fame Path. Moreover, you can ask some questions in the chat and maybe one of the team members will answer them. Interviews with the developers are supposed to bring the community closer.
The theme for a new update is Party Spectacular, which sounds pretty exciting. Users expect to see a lot of bright colors and effects. What is even more fun, you will be given an option to dress up your character as a circus ringmaster, which makes the rounds so much interesting. The live stream was held on the 23rd of November, at 5pm GMT/ 9am PST / 12pm EST, so we hope you didn't miss out on your chance to see a teaser of a new game mode and some sneak peeks of Season 6.
Talking about Fall Guys, after a recent contract with Epic Games, Season 6 will feature a new option to pair your account with Epic one. Now you can keep up with updates from both companies, which is convenient for cross-platform players. Everyone seems to be waiting for Season 6 since it probably will change the scene in some interesting ways.
Will you play Season 6 of Fall Guys? What do you want to see in an upcoming game? Tell us your opinions and ideas in the comments below.